It's been a busy Fall season for the OCI team. Here are some team highlights we'd like to share with you!
APMP Bid and Proposal Conference (BPC)
OCI was an exhibitor at the BPC in Denver (Oct. 10 – 13).  Representing OCI were president Russell Smith and sales executives Scott Schneider and Gio Van Remortel.
At the conference, Russell Smith made a presentation on Practical Ways to Better Coordinate Marketing – BD – Capture – Proposals & Pricing – for Max Profit.  Anyone who would like to have the presentation script can email Trina Holland at tholland@ociwins.com.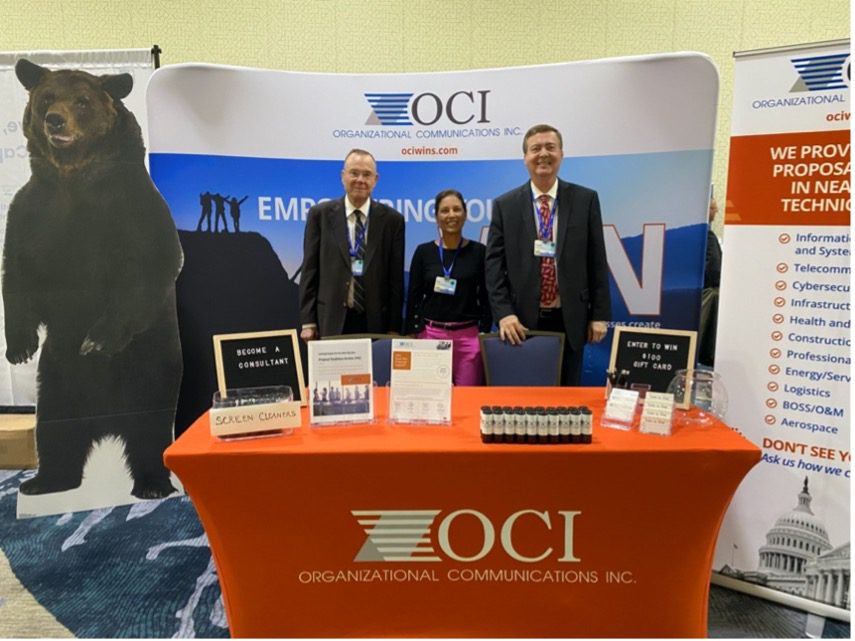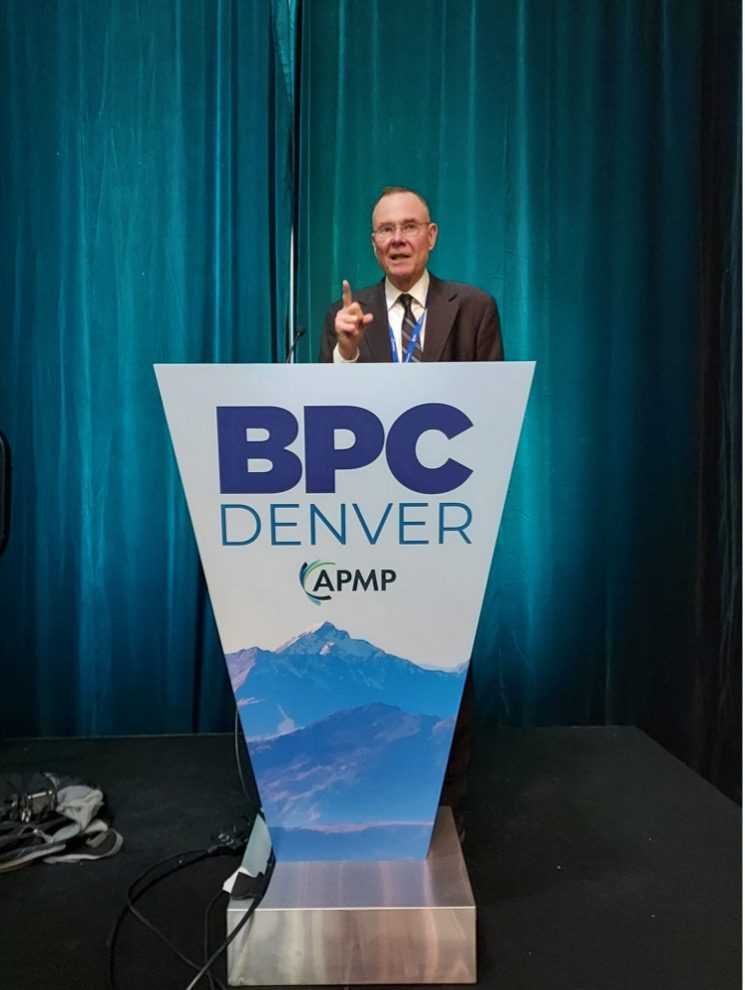 Employee Appreciation Lunch
In late September, the team returned to the office full-time. It was a perfect moment to get together outside the office to celebrate the team. Especially, Trina Holland's 16th year anniversary at OCI. We are so thankful for everyone's commitment and dedication.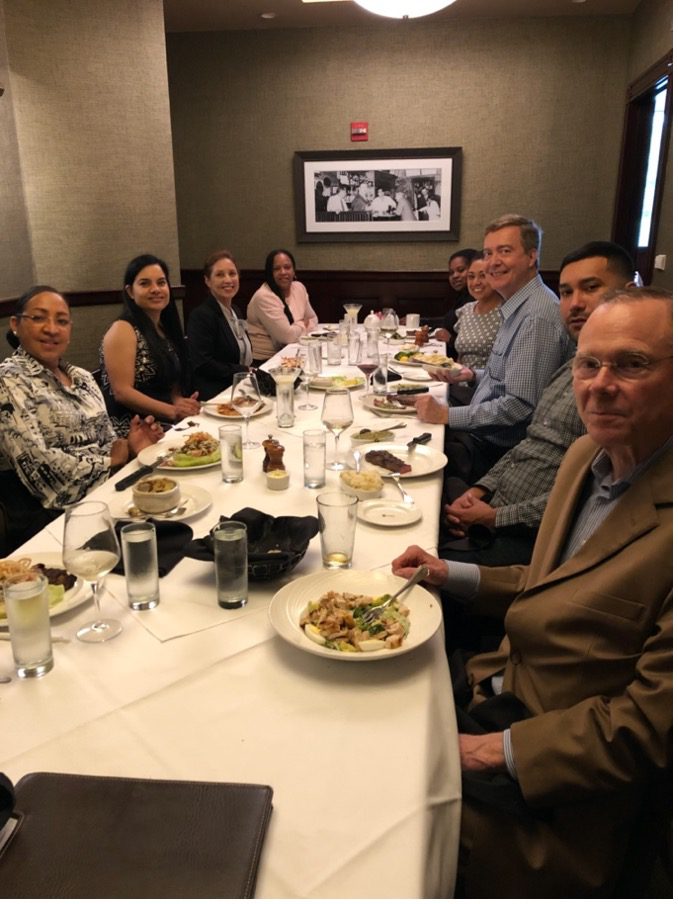 It's a girl!
The OCI team hosted a small baby shower for our Accounts Payable Analyst, Teyona Holland. Teyona is expecting a girl in November and will be going on maternity leave soon. We can't wait to meet her new bundle of joy!