Administrator | November 14, 2013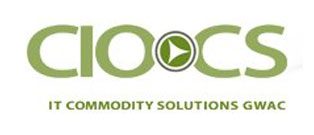 Our CIO-CS expert, Russ Schramm, examines the upcoming $10B NIH contract.
What is CIO-CS (ECS IV)?
According to the Federal Government, the Chief Information Officer – Commodities and Solutions (CIO-CS) Government-wide Acquisition Contract (GWAC) is a 10-year Indefinite Delivery/Indefinite Quantity (IDIQ) contract. This contract is intended to provide information technology (IT) commodities and solutions as defined in FAR 2.101(b) and further clarified in the Clinger-Cohen Act of 1996. These IT commodities and solutions include health and biomedical-related IT commodities to meet scientific, health, administrative, operational, managerial, and information management requirements. The contract also contains general IT commodities, partly because medical systems are increasingly integrated within a broader IT architecture, requiring a systems approach to their implementation and a sound infrastructure for their operation.
In this author's opinion, The National Institutes of Health (NIH) CIO-CS contract is one of the largest desk-top PC buys to be out on the street soon.
Read More