Proposal Development in Today's Virtual World
Guest Contributor | March 30, 2020
Note:  The author is a master practitioner in off-site proposal leadership.  In this article he comments on tools and best practices.
After partly moving to off-site work, we now find ourselves dropped off the cliff by the virus.  The urgent question is, how can we make this fundamental change in work paradigm without a train wreck?  How can learn to prepare winning proposals quickly and efficiently without a painful learning curve?
I am writing this article to share what I have learned during 12 years of off-site proposal work.  It addresses process, procedures, templates, tools, and management techniques that make the work move efficiently.  The goal is to provide insight that will help large and small business make the transition gracefully rather than tragically.
Tools and Techniques
So why am I writing this article and what makes me qualified to write on this topic? Because for the last 12 years, I have been leading my proposal teams mostly from a remote environment and I've been adding, changing, and perfecting the telecommute workflow for my team. The methods and tools discussed here are also very scalable for large and small business. So, allow me to share with you our experiences in hopes that it will help you, your team, or your company navigate the ever-changing landscape of the new virtual work world we now live in.
I think we can all agree that proposals/bids are a different bird than typical 9-to-5 work. If you're on a proposal team, you don't have the luxury of working in a silo. There is a continuous need for communication and collaboration to make a proposal succinct, compliant, and compelling. I couldn't possibly list all of the tools available (and you wouldn't want to take the time to read about all of them anyways), so let me share the ones that my team uses on our proposal efforts, and hopefully you could find some of them useful too. I don't claim that they are the best tools, most affordable, or that there aren't other options out there that would work better for you, because undoubtedly, not everyone will have the same experience that we have had, and there will be some that find other sources that work better for them. And before you ask, no, I'm NOT getting a commission or compensation from any of these companies, although maybe I should be!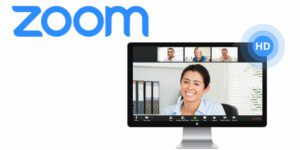 Meetings
About 6 years ago, my team had the opportunity to work with a small startup company called Zoom (www.zoom.us). They were trying to break into the federal market to bring high-quality end-to-end encrypted video conferencing for the military to use for meetings, classes, and calls home to family. I began using them after working with them and now they are largest and most widely used video conferencing platform available. I highly recommend their services, and if you can keep your meetings to 40 minutes or less, they have a free plan available. We use the Pro version which is $14.99/mo for unlimited meeting length, up to 100 participants, and other neat features like recording and screen sharing. Other quality services available include GoToMeeting, Webex, and Microsoft Teams. Side note… Zoom is leading the video conferencing charge during this crisis by offering free use for educational purposes for schools and teachers to continue teaching their students online during school closures.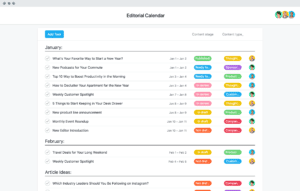 Workflow Management
Asana (www.asana.com) was a game changer for my team. Developed by two former Facebook executives, it gave me the ability to assign work, track the status of that work easily, and see our overall progress of the project in real-time. You can use to-do lists or task cards, whichever you work best with, and create an environment that helps you get stuff done. I have tried many of the other platforms (such as Trello, Basecamp, Smartsheet, and others) and found Asana to have the best user interface that took almost zero learning, and best of all… free for teams of 15 or less. There are a few of the features that are not available on the free version, but we haven't really needed them. Of course, there are enterprise level plans available too.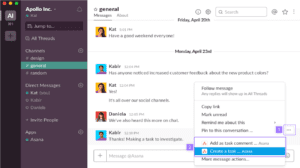 Team Communication
Sure, email has been around forever… and companies have been trying to reinvent email to make it more functional or more efficient, but it still continues to be difficult to organize conversations and attachments, find things easily, or truly communicate. We started using Slack (www.slack.com) for our communication needs. Slack is like group text messaging on steroids. It can be used in either a browser or a native desktop/mobile app, and it has the ability to integrate with tons of other apps (including afore mentioned Asana, Dropbox, Google Drive, Microsoft Office, and many others). Start conversations within your organization, called "threads", to maintain organization of thoughts, post articles, files, images all related to that project or topic… it truly is awesome.
File Management
Large companies and some mid-sized companies will have their own servers for file management with secure VPN access to maintain their usual file structure and storage, but for most companies, this is new territory. There are so many options out there… Google Drive, Microsoft OneDrive, Box, and Dropbox are popular services among many others. Many of these services (and I've had to use most of them over the years) are comparable as far as function, so find one that you are most comfortable with and stick with it. The worst thing to do is to have multiple places that you store files because it becomes difficult to track where all of your files are and keep them well organized.
For us, Dropbox (www.dropbox.com) seemed to be the best value, easiest to use, and the most proposal-friendly option. The Professional level is a reasonable price and offers many of the security features and storage size that was necessary for working several projects. They also offer Enterprise level for larger teams and companies. Managing access and controls to certain folders and files is simple and straight forward, allowing you to even provide access to consultants and other people from teaming partners. From a production standpoint, Dropbox allows complete linkage to graphics and documents for use where linking is necessary. Document collaboration is possible too with Dropbox Paper. There's too much to mention about all the features and capabilities of Dropbox, and this is probably the one area where it just comes down to preference.
Printing
We don't know yet how this new world of proposals will affect the government's (or commercial) decision to receive hard copies of proposals, but we have seen a stark trend of agencies in favor of electronic submittals over the printed versions. My opinion is that this will only push more toward electronic submittals. But the question of how we will print, assemble, package, and deliver our 3-ring binder masterpieces remains. For larger companies, in-house printing capabilities are probably still the best option, but for those working without a good printer, we have found that finding a reliable local print shop tends to provide the best prices with the highest quality and is a good way to support the small businesses in your area. If you don't have local printer, FedEx Office is usually capable and offer later hours, but are usually expensive. Two of the best resources we have used that ship nationally are Repco Solutions (www.repcosolutions.com) based in St. Louis, MO and Enexdi (www.enexdi.com) based in Vienna, VA.
Repco is an amazing print shop that can print any of the pieces and parts of your proposal from covers, tabs, and even full-bleed documents at reasonable prices and they are lightning fast at delivering your order anywhere in the U.S. next day. Enexdi is a highly-qualified print shop that specializes in printing and assembling proposals. You can literally send them all the files and completely trust that you will get a submittal-ready proposal in return. They are a great option if you are in the Washington DC area, or have to have your proposal hand-delivered in DC.
Conclusion
I think we're going to see a dramatic shift in how people work going forward, and whether that is for an extended period of time due to COVID-19, or just for a short while longer, I believe that companies will see that operating remotely in whole or in part can be just as productive and a lot more cost effective for building their proposals. The consultants at Organizational Communications, Inc. are experienced, equipped, and prepared to handle your proposal needs during this time of uncertainty. If you need assistance with your virtual proposal effort, give them a call.