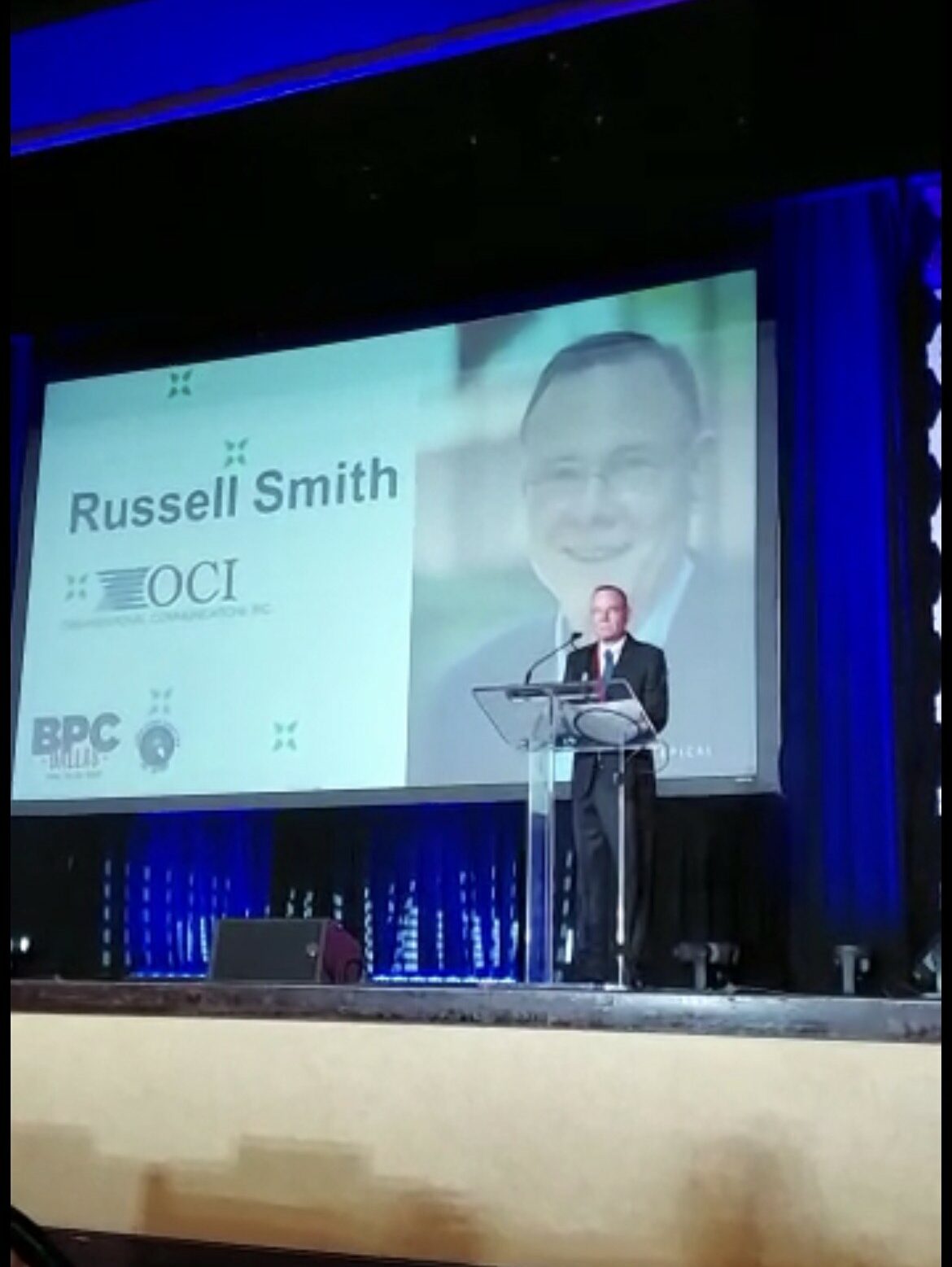 If there's a better business, I haven't heard of it. I feel humbled. That I can play this wonderful game.  Where you fight for every project, like a holy quest.
I'm beholden.  To every customer and prospect here today.  For your business – in the past and in the future.
Every order is like a must-win mission.  Where we can select consultants – who meet the LETTER — and the SPIRIT — of your requirements.  From among our 400 vetted consultants.  Backed by our experience with 5,000 proposals.  And helping you win contracts for $200B.
You can never forget our name – OCI – nor the quality you get.
My only regret is that.  Filling orders makes it impossible to work an actual job.  Back in the day.  I only had only 1 job that ran for 3 days without stop.  One week I handed in 119 hours.  On a job in Newport News, VA.  I looked out the window and saw a rainbow – brighter than a thousand neon signs.
And that's what serving you is like.  Where every day can be like a brighter rainbow.  And you feel gratitude for every part of the task.  The customer, prospect, industry.  The consultant, process, proposal, program, and a lot more.
Even after 35 years.  It just doesn't get old.  The tools and technology may change.  But the thrill of the chase stays with you forever.
Now let me do what I'm supposed to do.  And introduce our keynote speaker.  I could talk about his career as a motorcycle journalist, a National Geographic author, and a resort property landlord.  But unfortunately, I've used up all the time in pitching my company.  So I can't do justice to a deep talent like Gary McKechnie.  I know there's a lot of risk in failing to do do right by Gary.  Because he's a former comedian.  So there's no telling what bad things he'll say about me.
With no further ado, …   let's give it up for Gary McKechnie.